Aug 28, 2019
Hi friends! I'm so excited for today's podcast episode because I have my friend Kelly Phu (her new website is here!) on the show.
We're chatting all about:
- Her nutrition philosophy
- Meals and strategies she recommends for her clients
- Thoughts on counting macros
- Tips for pre-workout and post-workout nutrition
- Healthy staples from Costco
- An "ideal" day of eats
and so.much.more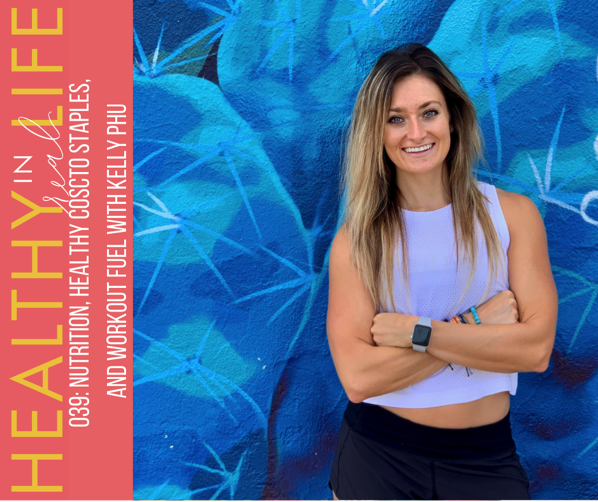 Here's a little bit about Kelly:
Kelly Phu is a Nutrition Coach, Personal Trainer, and creator of Phudie, an online and in-person nutrition coaching service based out of Tucson, AZ. On her own personal journey of health, Kelly discovered the power of food and now wants to empower people to do the same. Outside of nutrition Kelly enjoys hiking, spending time with her hubby and Shiba, and posting all the Costco finds.
Resources from this episode:
Click here to get 21 days of Les Mills On Demand for FREEEEE. This is my #1 online resource for challenging, safe, effective workouts. They have a huge selection of options, so click here to check it out.
Episode with Ali Damron about seed cycling
Connect with Kelly (and book a free phone call) through her website, and check out her Instagram here.
Thank you so much for listening and for all of your support with the podcast! Please leave a rating or review if you enjoyed this episode. If you leave a rating, head to this page and you'll get a little "thank you" gift from me to you.
You can listen and subscribe to the podcast on iTunes, Stitcher, and Google Play.