Feb 10, 2021
I'm so excited to have my friend Erin Motz from Bad Yogi on the show today. We've been virtual friends for many years now, and it was my first time actually chatting with her in a voice format… not email or text-based. She's SO fun and knowledgeable and I hope you enjoy listening to this one as much as I loved recording it!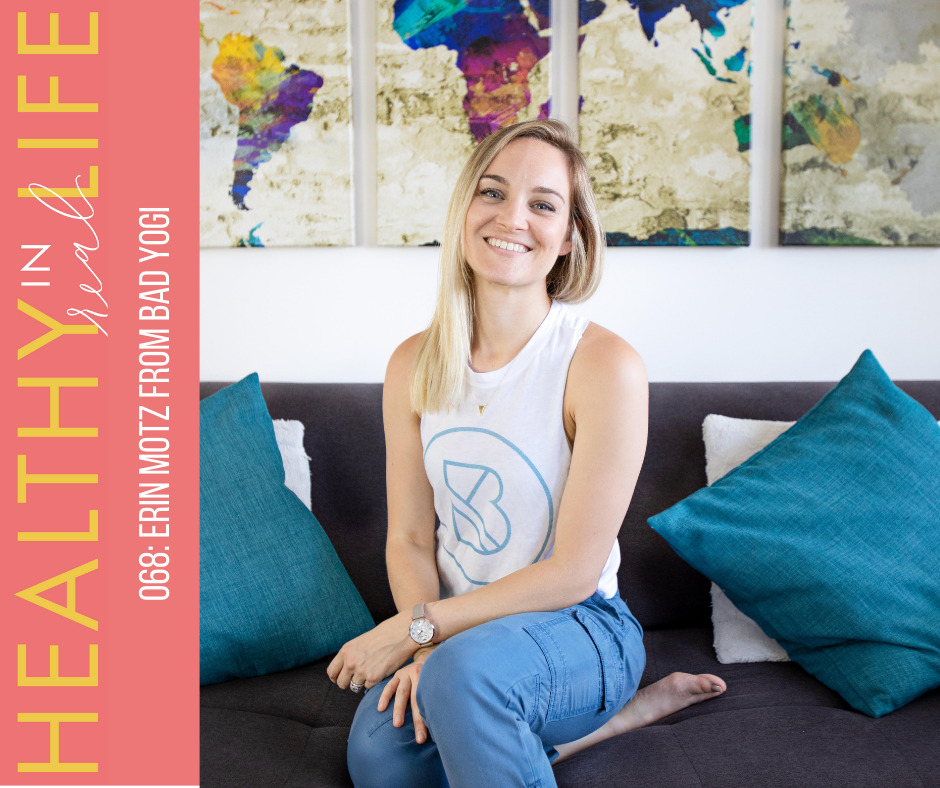 Here's what we chat about:
Background info and how she started Bad Yogi
What are some of the things she loves about yoga?
What are tips for someone who has never tried yoga but feels intimidated? (Especially during this online time and their first class may not be in person)
About her move to the US and her experience living in France
Plans for Bad Yogi
Her personal fitness and nutrition routine
and so.much.more.
Here's a little bit about Erin yet if you're not familiar with Bad Yogi:
Erin is the Co-Founder of Bad Yogi & voice of real yogis everywhere. She is a National Academy of Sports Medicine (NASM) Certified Personal Trainer and has been teaching yoga for over 16 years. Erin believes to have been a student of the human body for over a decade. Her years of independent study in anatomy, biomechanics, kinesiology, and personal training with her experience teaching yoga to a diverse group of private clients—ranging from professional athletes to stay-at-home moms—have taught her how to get proven results. In her spare time, Erin is a wine drinker, cheese eater, and not your typical yoga teacher. You won't hear much Sanskrit, she totally forgives you if you don't know your asana from your elbow, and she believe that yoga is for everyone, from the kale loving vegan to the prize-winning deer hunter.
Find Erin on her website, Instagram, Tiktok, the Bad Yogi Studio app, her Youtube channel, and her PB21 program.
Resources from this episode:
Get 15% off Organifi with the code FITNESSISTA. The green juice and gold powder are my favorites!
Thank you so much for listening and for all of your support with the podcast! Please leave a rating or review if you enjoyed this episode. If you leave a rating, head to this page and you'll get a little "thank you" gift from me to you.
You can listen and subscribe to the podcast on iTunes, Stitcher, and Google Play.