Jun 26, 2019
Hi friends! I'm thrilled to welcome P. Bredon Lundberg to the show today to talk about something extremely prevalent and sometimes misunderstood:
pain.
How big is the chronic pain problem?
What's the difference between acute and chronic pain?
Doesn't pain mean something is wrong?
And the brain's incredible ability to change its perception of pain in the body.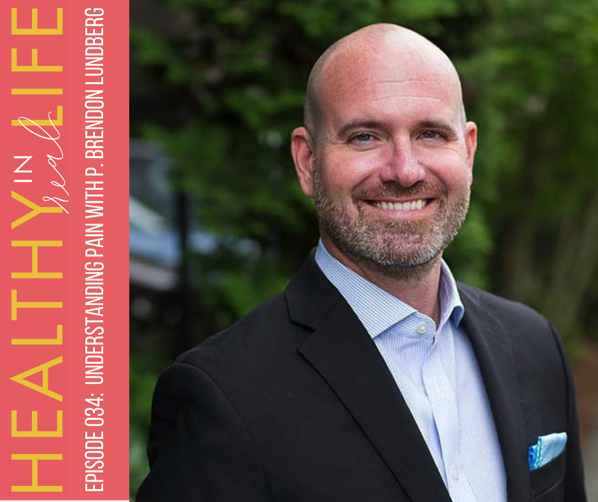 Here's a little bit about Brendon:
P. Brendon Lundberg, a previous chronic pain suffer, co-founded Radiant Pain Relief Centres, along with David Farley, MD, a Harvard-MIT trained physician, with a vision to build the safest, most consistently effective and appealing solution to the epidemic of chronic pain.
Combining a mission to change the way chronic pain is understood treated with deep experience in healthcare management, marketing, business development and sales, Brendon and Dr. David Farley opened Radiant Pain Relief Centres in Portland, Oregon, USA, in February 2014. Following the success of the first center, they are laying out a plan for expansion to open new centers in new markets nationally and internationally.
Their story and vision for the future of pain management can be understood by reading their book, Radiant Relief – A Case For A Better Solution To Chronic Pain.
Previous to founding Radiant, Brendon played key operational and business development roles for two Portland-Area Portland Business Journal and Inc. Magazine Growth Award winning companies, and was the Director of Sales and Marketing for another Portland-based medical device start-up. Brendon holds a BS in business marketing and an MBA.
Some of the things we discuss in this episode:
What is the latest scientific understanding of pain and why more doctors or therapies aren't utilizing this recent science
Neuroplasticity and the brain's potential to learn and change
How Radiant's Scrambler Therapy works
Does changing the brain's perception of pain create more risk?
Brendon also gives some incredible insight on cultivating happiness, improving productivity, and his entrepreneurial journey
Resources from this episode:
Connect with Brendon on Instagram
Brendon Burchard high performance academy
If you're working out at home this summer or traveling, click here to get 21 days FREE of Les Mills On Demand.
Thank you so much for listening and for all of your support with the podcast! Please leave a rating or review if you enjoyed this episode. If you leave a rating, head to this page and you'll get a little "thank you" gift from me to you.
You can listen and subscribe to the podcast on iTunes, Stitcher, and Google Play.