Feb 13, 2019
I'm so excited for today's podcast episode, because I'm chatting with a powerhouse in the fitness community: Morgan Kline, host of the Coffee & Kettlebells podcast and Co-founder of Burn Boot Camp.
You've probably heard of Burn Boot Camp, especially if you live on the east coast. It's a new and incredibly popular fitness format, and they do an incredible job supporting their members (especially moms!) and providing safe, effective workouts. In this episode, I was thrilled to chat more with Morgan about how Burn Boot Camp was created and some of the things she's found helpful along her personal and fitness journey.
Here are some of the topics we discuss:
- How they turned Burn Boot Camp from a format to a full franchise
- Mom guilt and tips for dealing with it
- Productivity hacks
- Fitness and health tips for those who are just getting started
- and so much more!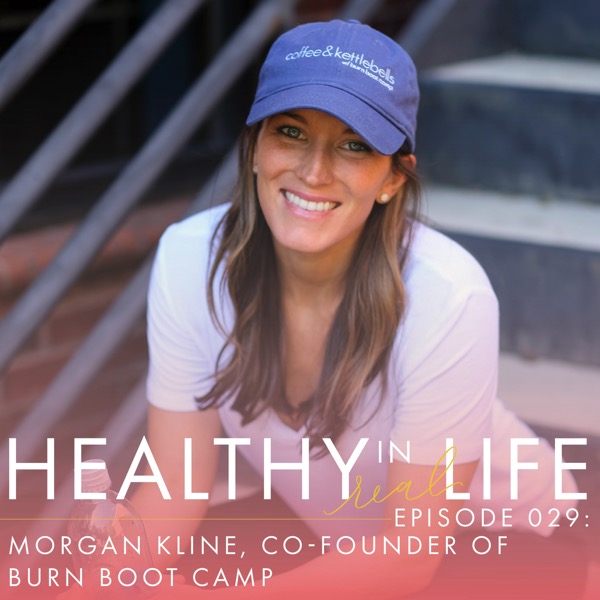 Here's some background info on Morgan:
Morgan Kline is the co-founder and COO of Burn Boot Camp, as well as the host of the Coffee & Kettlebells. Prior to Morgan's journey with Burn Boot Camp, she believed in order to succeed she had to climb the corporate ladder. She quickly learned working in the corporate world was not her true passion and decided to joined forces with her husband, Devan Kline, to build one of the fastest growing fitness franchises. Morgan is now living out her passion and purpose through empowering women all over the world to become the best versions of themselves, physically, mentally and emotionally!
Resources from this episode:
Burn Boot Camp YouTube channel
Intuitive eating podcast episode
Thank you so much for listening and for all of your support with the podcast! Please leave a rating or review if you enjoyed this episode. If you leave a rating, head to this page and you'll get a little "thank you" gift from me to you.
You can listen and subscribe to the podcast on iTunes, Stitcher, and Google Play.